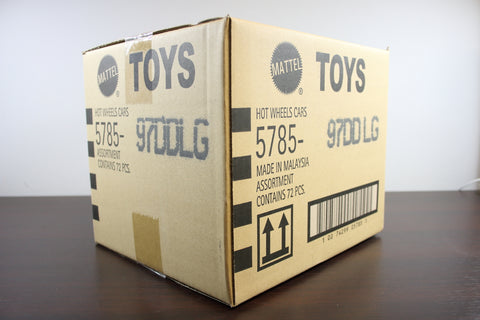 Hot Wheels Mainline Case - 2022 D (5785-97DDLG)
Sealed Hot Wheels Mainline case that should contain 72 assorted Hot Wheels cars.
There's no guarantee of Super Treasure Hunts, or Treasure Hunts with these cases. There's also no 100% guarantee of 72 cars. These are sealed cases, and unfortunately I don't have any control of what happens to them before I get them.
These are short cards.
Cases 2022, letter D
Find out what these case numbers mean on this blog article.
---
We Also Recommend